Hi Everyone,After telling you a few of our customers' success stories with our HTML5 viewer and document management kit DocuVieware (see our DocuVieware blog), we now switch to GdPicture.NET.
And we continue our world tour with the UK and Scotland!
Today we are introducing you to Cambron Software and its popular software Power Music.
Cambron Software
Since 2007 Cambron Software, a Scotland-based company, offers a music display system which delivers many benefits to musicians around the world.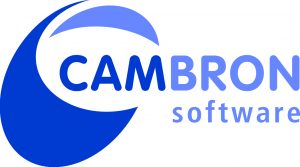 Cambron software is a family business which develops the Power Music software application and distributes hardware accessories useful for musicians.
Power Music is highly popular among all types of musicians; it has been sold in more than 100 different countries. Its free version counts more than 40,000 downloads.

The Challenge: A Better Way to Display Music
The story started when Brenda Cameron, the company founder, played in a band.
Managing paper music sheets while playing could be a real hassle, so she decided to develop a program to view music scores directly on portable devices.
Power Music was born.
The Solution: A Digital Music Stand for Electronic Music Display