About us
We have over 16 years of experience in the document imaging, document and image processing domains
ORPALIS is a privately held and fast-growing company, specialized in automating large-scale document-based processes and document imaging targeting needs of software developers and regular end-users.

Our values
Innovation
ORPALIS has been recognized and certified as Young and Innovative Company by the French Ministry of Research in 2013. This certification is delivered with a grant to companies dedicating a significant part of their activity to scientific work.
Commitment
We develop our components from A to Z, we don't pay royalties to third parties, and we own all intellectual property rights for the offered algorithms.
Quality of services
We strive to provide the highest quality of service to our users. Developers from the support team quickly and efficiently deliver technical support to our customers. They also improve our line of products by implementing new functionalities on demand.

Our history
Since 2003 and the first release of GdPicture.NET Document Imaging SDK, we have developed solutions for two types of users: SDK for developers and software for end-users. Our end-users are professionals with the need to integrate document imaging solutions in their processes, or any person looking for tools to manage scanned and electronic documents easily.

Meet our team
We're a team of passionate and dedicated people and we thrive on challenges to deliver the best technologies to our customers. We love what we do and how we do it.

Acquisitions
We are constantly seeking acquisition of another company in the document imaging field (SDK/user apps/Web services).
In 2021 we acquired UK-based Aquaforest Ltd., experts in searchable PDFs and document automation for Microsoft platforms.
We have a large network of resellers worldwide.
If you wish to become a reseller of our products, please contact the Sales Department.
You can now become a ORPALIS Brand Ambassador!
Contact us for more information about the benefits of our program.
You are not a Reseller nor a Brand Ambassador?
We are open to other forms of partnerships, so let us know how we can help!

We Support
Because we believe in giving back, we proudly support Plan International since 2015.
Plan International is a development and humanitarian organization that advances children's rights and equality for girls.
More than 12,000 developers based in over 70 countries are using our products.
Government & Public Administration
NC Department of the Secretary of State, Stato della Città del Vaticano
IT
Kofax, Xerox, Microsoft, IBM, DELL, HP, IBM, Accelrys, Arena Group
Manufacturing
Philips, Ricoh, Siemens, Canon, Rolex Watch USA
Pharmaceutical
Bayer Pharma, sanofi, GlaxoSmithKline, Merck, Sunovion
Medical Services
Philips Medicial Division, Hospital Corporation of America, NCG Medical System
Banking & Financial Services
Barclays Bank, Cembra Money Bank, Wells Fargo,JPMorganChase
Insurance
Tennessee Farmers Life Insurance Company, Fidelidade Compania de Seguros
Legal
United Nations – ICTY, US District Court, Compex Legal Services, Commercial Legal Software
Consulting
American Advisors Group, Atos, Aspirant Consulting, EMERSON Process Management
Energy
Shell, Energen Corporation, Kinder Morgan, Nexen Energy ULC
Construction
Conoco Philips, Vinci autoroutes, Architects Register Board, Wesco Distribution
Aerospace
Honeywell, Northrop Grumman Mission System, Airbus, Sagem defence security
Media & Entertainment
Fujifilm de Mexico, 20TH Century Fox, The British Football Association, Comcast
Education
Universidad Catolica de Valencia, Carnegie Mellon University, Universidad de Granada
Food & Beverage
Archer Daniels Midland, Campbell Soup, The J.M. Smucker Company, Land O Lakes
Other
Swiss Post company, Ness Technologies, Indecomm, Corptax, PioneerLine
Side Projects
Find out what we do at ORPALIS when we're not working on the next imaging innovation!
For many years, people asked us to help them with their projects, and every single time, we had to decline with the same usual reason:
We don't have enough time.
However the more we thought about it, the more we felt there was something we could do, even a little thing, to help these people who shared their cause with us.
GIECO / IPBC
The GIECO/IPBC (Groupe Interdisciplinaire et Intergouvernemental pour l'Évolution du Comportement/International Panel of Behavior Change) has written a manifesto to bring together the best specialists in the relevant domains to propose concrete measures for civil society to facilitate behavioral change for more sustainable, equitable, and desirable development.
The group believes that we can only fight global warming and the reduction of biodiversity by working on human behavior. The manifesto calls for the rapid establishment by the United Nations of an instance, whether UN, European or national. Such an organization would be in line with the IPCC (Intergovernmental Panel on Climate Change).
By the end of 2018, researchers from more than 50 countries had already signed the manifesto.
The GIECO's website uses a viewer developed with the cloud version of DocuVieware to browse the manifesto.
ARCOP and Forum des Métiers du Cheval de Toulouse
ARCOP (Alliance Régionale du Cheval Occitanie Pyrénées) is a non-profit organization whose goal is to offer all stakeholders of the horse industry a network, bringing together the actors of the equestrian community with the regional official institutions and the local economy.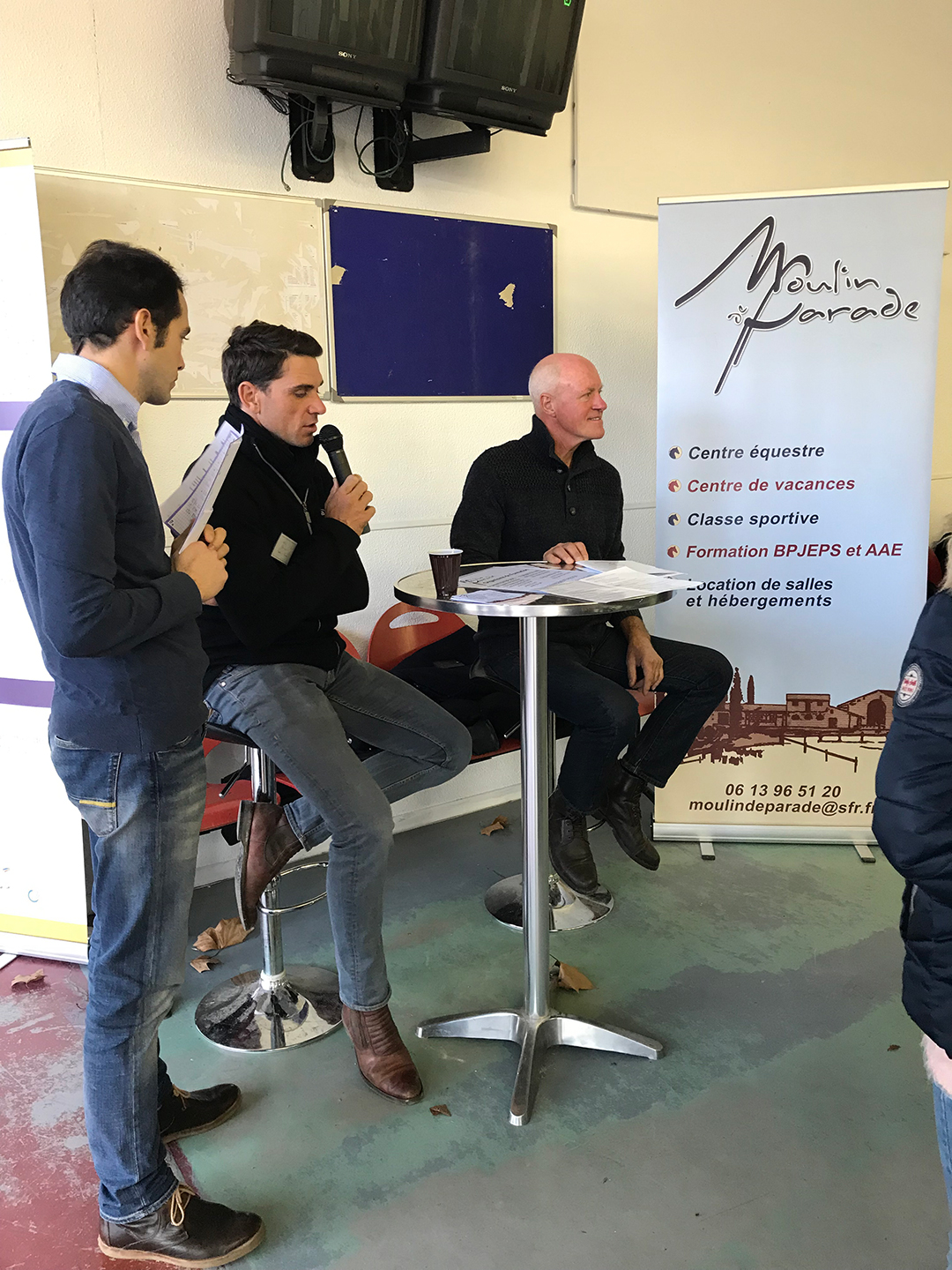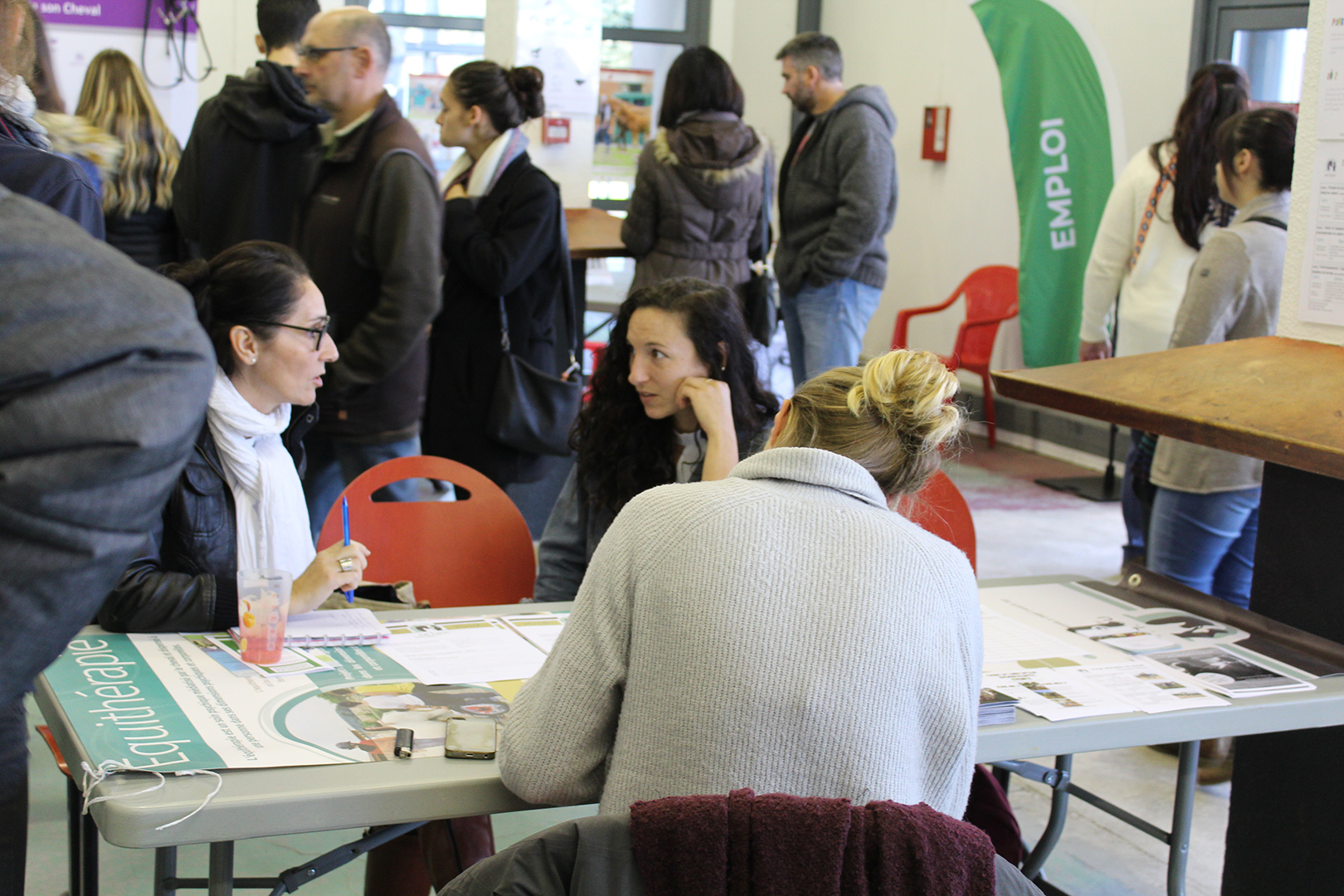 Organized by ARCOP and ORPALIS, the first horse industry job fair of Toulouse took place at the Hippodrome of Toulouse on December 8th.
The event aimed to reunite in a single place schools, companies, and organizations belonging to the equine industry offering jobs and training in the South West of France.
ORPALIS organized the communication of the event, from the website creation to the social media campaign, with the help of Magali, Cosmin, and Elodie.